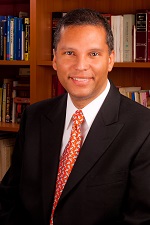 Alvaro Javier Aguilar Alfu
Graduated in 1991 from the University Santa Maria La Antigua as Licentiate in Law and Political Science, Mr. Aguilar earned in 1992 a masters degree (LL.M.) in International Legal Studies with concentration in International Trade and Banking, at the Washington College of Law, The American University. In addition, he took courses in International Corporate Law at Widener University / Université de Geneve, Switzerland.
After working as legal assistant with Panama business law firm, Mr. Aguilar served as administrative intern of the Administrative Tribunal of the Organization of American States in Washington, D.C. He later worked as attorney with a Panama commercial law firm.
As attorney, Mr. Aguilar has worked in the drafting of commercial, mortgage and banking contracts; negotiation and drafting of joint venture and real estate agreements; conducting of due diligence research for transactions; provided legal advice for privatisations and international business and corporate law matters in general. Among said transactions are serving as:
· Lead Panama attorney in real estate and tax matters for the US$15 million purchase by a Panama subsidiary of publicly-held PriceSmart (PSMT) hypermarket of their properties in El Dorado and Via Brazil, of which $12.5 million were financed by a California-chartered LLC
· Panama tax attorney in the US$500 million purchase by GE Consumer Finance of a 49.99% stake in BAC International Bank Inc. (BAC), one of the largest banks in Central America.
· Lead attorney for local sellers in the sale of Bella Vista land for US$6 million to a joint Panama-US joint venture, which included the settlement of several outstanding property tax issues with the authorities.
· Counsel for developer in drafting of condo by-laws of the US$41 million Panama World Trade Center – the largest commercial and office center in the banking area of the city, which includes specific rules for the hotel (now Sheraton Four Points), business and store areas to take advantage of tourism law tax incentives and preserve quality of tenants.
· Counsel for Minnesota real estate consultants designing gated community in rural mountain zone of Cerro Azul.
· Lead attorney for US investors acting as creditors of a $23 million claim against an estate in Panama probate litigation.
Mr. Aguilar advises clients in Europe and the Americas on asset protection matters, using the advantages provide by corporations, trusts and private interest foundations in Panama, British Virgin Islands and other jurisdictions. Said advice is provided in communication with the client and with strict attention to the needs for confidentiality and time/cost efficiency.
In novel areas of Law, Mr. Aguilar is involved in negotiation and drafting of software licensing agreements for businesses and advises information technology start-ups which use the advantages of Panama legislation in call centers and electronic transfer of funds. He has also made presentations on Tax Aspects of Transactions on the Internet. Mr. Aguilar is also involved in trademark, patent and copyright litigation and registration procedures, as well as coordination of trademark registrations throughout Latin America.
Mr. Aguilar served as Secretary of International Relations of the Board of Directors of the Panama Bar Association, which allowed him to serve as one of the representatives of the Bar advising the Panamanian government in the negotiations of the Services and Investment chapters of the Free Trade Agreement with the United States. He also represented said group in the Commission drafting regulations to the 2005 Tax Reform. Currently he serves as Chair of the Commission of Foreign Trade and International Relations of said Association.
He is chair of the Trade & Investment Committee of the Panama American Chamber of Commerce (AMCHAM), where he has served as member of its Board of Directors, Legislation & Taxation, and chaired its Information Technology Committee. Mr. Aguilar is a founding member and Vice-President of the Panamanian Association of Law and New Technologies (APANDETEC), formed by attorneys who specialize in Tech Law. He has represented his former firm before the International Lawyers Association and on a his personal time has served in the board of directors of the Association of Chinese-Panamanian Professionals (APROCHIPA) and several non-profit institutions. He has been a member of the International Bar Association and is currently full member of the Society of Trusts and Estates Practitioners (STEP).
Mr. Aguilar has delivered presentations on "Securitization: An Increasing and Safe Financing Technique in Emerging Markets", and Estate Planning Trusts at the New York State Bar Association meetings in Santiago de Chile, Lima, Singapore and Panama. He is an associate (non-practising) member of the New York State Bar Association and its Latin American Council as well as Panama Country Co-Chair of its International Law & Practice Section.
He is the author of:
* Enforcement of International Property Protection between Mexico and the United States (Fordham Intellectual Property, Media & Entertainment Law Journal, Vol. V, No. 1, 1994).
* Panama Section of "International Intellectual Property Law" (John Wiley & Sons, 1995).
* Panama Section of "Int'l Taxation of Low-Tax Transactions" (BNAI, 1996).
* Panama Section of "International Banking Law and Regulation" (Oceana, 2000).
* Panama Section of "Legal Systems of the World" (ABC-Clio, 2002).
* Panama Section of "Private Foundations World Survey" (Oxford University Press, 2013).
* When Panama private foundations go to court (Trust and Trustees Journal, 2010).
* Articles on Latin American business law in "Latin American Law and Business Report" , "Inter-American Trade Report", "Trusts & Trustees".
and manages his blog http://www.alvaroaguilar.net on Panama legal news.
Mr. Aguilar's biography is included in the Corporate Tax section of Who's Who Legal 2006 and 2007 and Who's Who in the World. He has been selected by the Central American business publication CAPITAL FINANCIERO as one of the "40 under 40" as acknowledgement to his achievements as a young legal professional.
A Certified Public Translator in English and Spanish, Mr. Aguilar also speaks French and has an understanding of Portuguese.
Areas of Practice: Asset Protection; Banking Law; Business Law; Telecommunications Law; Offshore Company Law; Corporate Law; E-Commerce; Intellectual Property; International Business Law; International Finance; International Trade; Internet Law; Patents; Real Estate.