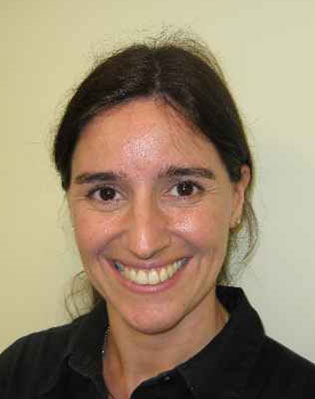 She was born in the city of Córdoba, Argentina, 1973, and graduated as a Lawyer from Universidad de Buenos Aires in 1998.
She continued post grade studies at Universidad Torcuato Di Tella "Master in Law & Economics" (2003) and at Universidad Latina de Panamá "Master in Finance & Banking" (2006-Currently). Also attended other courses: at Universidad de Buenos Aires "Postgrade in Bankruptcy" (1999) and at Asociación Iberoamericana de Resolución de Conflictos "Corporate Practice and Negotiation for Lawyers" ( 2001);
Mrs. Martinez-Casas served as a legal assistant in a Family Civil Court and later worked at  Banco Tornquist in Private Banking. Following her graduation from law school, she began working in law firms in the areas of litigation and corporate law.
She was a professor of Civil and Commercial Obligations at Universidad de Buenos Aires during 1999-2001.
During 2003-2004, she worked as an ad honorem assistant at the Boston law firm of Riley & Esher, LLP (now Altman, Riley & Esher) in matters of bankruptcy and attended several courses at Harvard University.
After returning to Argentina in 2005, she formed the Association of Argentine Female Business Lawyers (ATENEA) -a non profit organization for corporate women lawyers, serving as its first President.
She worked for 6 years at the law firm of Llerena & Asociados Abogados in Buenos Aires, Argentina, as Senior Associate Lawyer.   While at Llerena, Mrs Martínez-Casas was part of the legal team which successfully argued on behalf of a tennis player for an unprecedented decision whereby the Sport Arbitration Court (CAS) reduced a fine previously imposed on their client by the Professional Tennis Association (ATP).
Mrs Martínez-Casas moved to Panama where she began working as a foreign legal consultant in Argentine law.